1. Register
Complete the quick registration to create your account.
If you already have an account, click on Already registered ?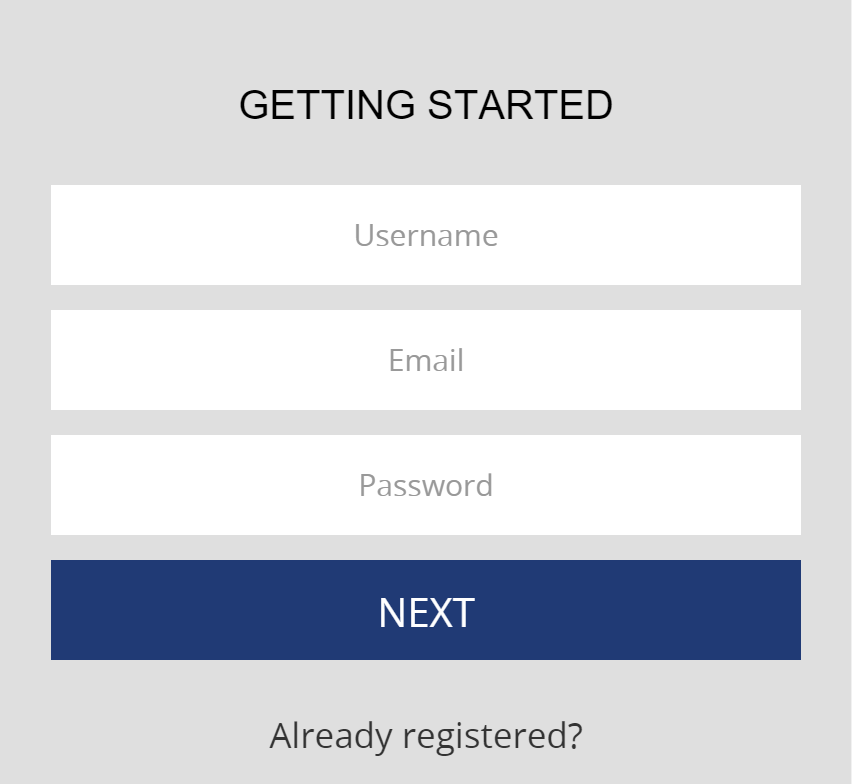 2. Activate
To activate your account, choose one of the 2 options below to get your unique ID (please ensure you are logged in):
Enter voucher code, if any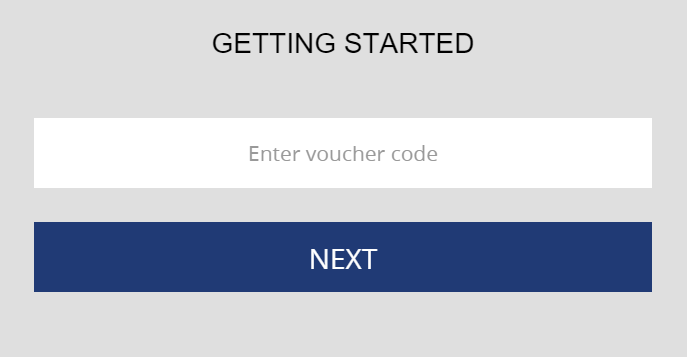 Purchase protection plan from in-app shop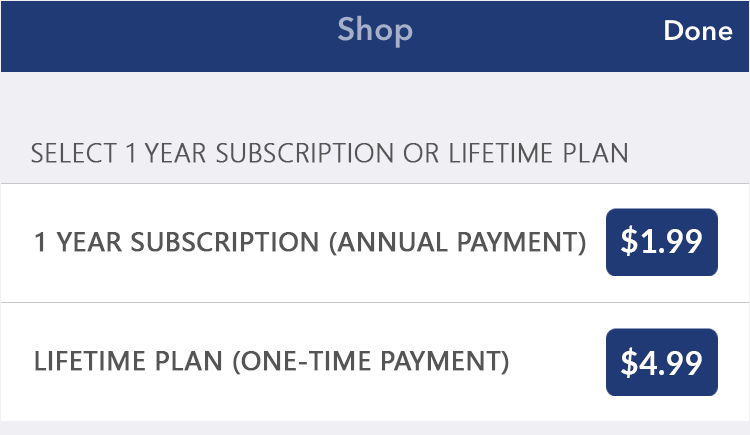 3. Enable protection
Once logged in, follow the steps below to create your custom lockscreen wallpaper:
In My IDs page, click on 'Set up screen protection'

- Select Picture to add your personal photo/image
- Position the text box (top, middle, bottom)
- When ready, hit 'Save'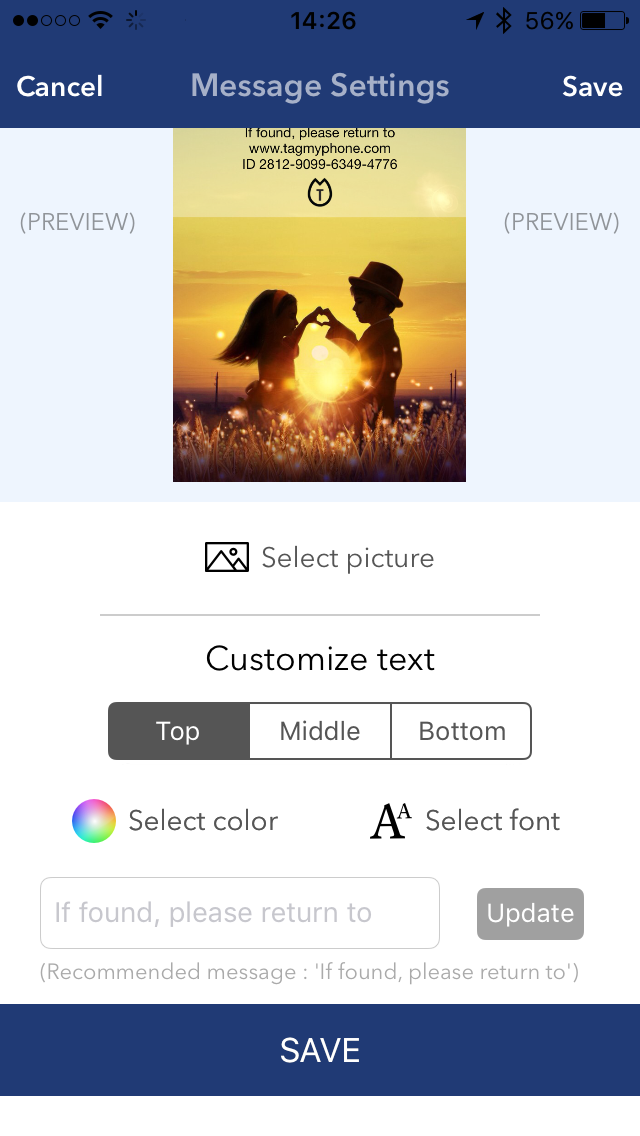 Your new lock screen image is either saved to
- your photos on iOS
- your photos under TagMyPhone folder in Android
Select the new custom lock screen image as your lock screen wallpaper
Please refer to your manufacturer guidelines for instructions to set lock screen wallpaper
More detailed instructions for a few popular devices can be found by clicking here
To change the lock screen wallpaper with a new photo / image, please make sure to do so from the app and follow the same steps above.